ESAB Digital Congress (27-29 November 2023)
As previously announced, ESAB has launched its Science and Technology Platform this year. All ESAB Webinars are available on this platform and contributions from the entire community can also be submitted, which will then be available to the global community on the platform, sorted by topics.
To make the most of the digital format, ESAB is now holding its first Digital Congress from 27-29 November.
The advantage of the digital medium and the concept are obvious. The scientific exchange with colleagues is no longer limited to the hectic question and answer session at a traditional congress. Furthermore, the availability of the contributions before the actual congress allows for a better preparation of the scientific exchange.
The cost contribution for the presentation is 400 € (students pay 200 €). This includes the production of your digital contribution with the ESAB team, the post-processing of the contribution, access to the platform for one year and the participation in the Digital Congress.

ESAB Digital Science and Technology Platform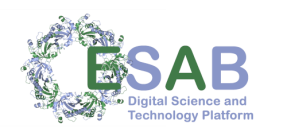 Due to numerous requests, we have decided to make ESAB's past webinars available to the community. For this purpose, we have designed a digital platform on subscriptional basis that presents the individual presentations in an easy-to-find manner. Currently there are over 70 presentations available and more are added every month. 
ESAB Science and Technology Platform
Access to the platform is provided by a low-cost subscription starting at 10,00 € per month.
With more than 7,000 participants in the ESAB webinars, the digital platform promises to become the digital meeting place for the community. It is planned that researchers and developers will be able to upload their own contributions to the platform in the form of a video lecture. The scientific quality will be monitored by ESAB's Scientific Committee. The number of participants in the ESAB webinars also promises an excellent audience for the individual presentations.
ESAB Mission
The mission is to promote the development of Applied Biocatalysis throughout Europe. Applied Biocatalysis is the development through science and engineering of useful biological catalysts and their commercial applications.
ESAB Aims
The aims are:
to take initiatives in areas of growing scientific and industrial interest and importance in the field of applied biocatalysis

to identify key topics which may be rate-limiting in the development of scientific progress and technological prospects in applied biocatalysis and to take steps to stimulate these areas
Events

The joint 14th European Congress of Chemical Engineering (ECCE14) & 7th European Congress of Applied Biotechnology (ECAB7) is organised by DECHEMA under the auspices of the European Federation of Chemical Engineering (EFCE) and the European Society of Biochemical Engineering Sciences (ESBES).