Defining and Controlling the Molecular Behavior of Human Cytosolic Sulfotransferases
Abstract
Thirteen cytosolic sulfotransferase isoforms (SULTs) are encoded in the human genome. The substrate specificities of the isoforms are broad, somewhat overlapping, and collectively the SULT family forms a robust catalytic network that screens and sulfonatesthe scaffolds of hundreds,  perhaps thousands of small-molecule metabolites including scores of signaling small molecules. Sulfonation typically recodes an acceptor's biological function—agonists are converted into antagonists or prevented from binding their receptors, cellular transport and clearance accelerate  dramatically, toxins are neutralized ... . This seminar will describe how structure, function and dynamics studies have elucidated the molecular mechanisms of these enzymes and the in vivo allosteric dialogues in which they engage. How insights from these studies led to the design and  synthesis of isoform-specific SULT inhibitors will be discussed alongside applications of the inhibitors in living systems, includinghumans.The presentation will touch on SULTs involved in controlling neurotransmission, phase 2 drug metabolism and cholesterol homeostasis.
About the Speaker(s)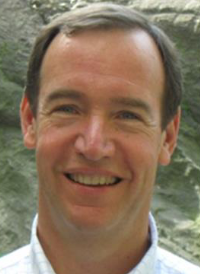 Dr. Thomas Leyh is a professor in the Department of Microbiology and Immunology at the Albert Einstein College of Medicine, New York. His research is multidisciplinary and centers primarily on biomedically relevant issues in sulfur biology. His work emphasizes understanding the structure,  function and dynamics of biomolecules and on using insights from such studies to invent the means of controlling theirbehavior in living systems. Dr. Leyh's research has been cited by thousands of primary research articles and discussed in thepopular press. He has served as advisor to  both the National Science Foundation and the National Institutes of Health as a panelist, member, and chair of Study Sections. Dr. Leyh has patented several inventions having to dowith isoprenoid biosynthesis and enhancing drug efficacy through control of Phase 2 metabolism. He is  member of several professional societies, serves on Awards and Steering committees in the greater New York area, and is a foundingmember of the STRENDA Commission, whose mission is to electronically capture and disseminate protein-function data as it enters the literature.