Biocatalysis in the synthesis of amines and amides
Abstract
Nitrogen is a common element in commercial chemicals, pharmaceuticals and agrochemicals. In particular, 40% ofpharmaceuticals contain an amine, while the majority of new small molecule drugs contain, or are derived from, amine compounds. However, pharmaceutical production has historically been burdened with high E-factors, and hence there is a profound need to provide green and sustainable methods of synthesis for nitrogen containing compounds. Moreover, with the shift towards regulatory approval of only single enantiomer chiral compounds, these synthetic methods must necessarily be highly selective. Over the last fewdecades biocatalysis research has made considerable progress towards these challenges, which has resulted in academic and commercial adoption of this technology.
About the Speaker(s)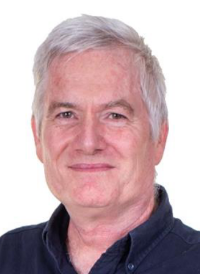 Dean Brady is Professor of Biocatalysis at the University of the Witwatersrand. He obtained his MSc and PhD in Biochemistry from Rhodes University, under the supervision of Professor John Duncan, working on enzymes in the leather industry and accumulation of pollutant metals by yeast. He then joined AECI (African Explosives and Chemical Industries) in 1994, working on R&D in industrial biotechnology. He then moved to the CSIR (South Africa) working in private and public funded contract R&D as a Research Group Leaderand Chief Research Scientist and specialising in Biocatalysis. In 2001 he joined Professor Roger Sheldon at the Delf tUniversity of Technology (Netherlands) as a Visiting Research Fellow. He subsequently moved to the University of the Witwatersrand in 2013 as the Head of the School of Chemistry (2013-2023). His research interests are the application of biotechnology in the chemical and pharmaceutical industries.